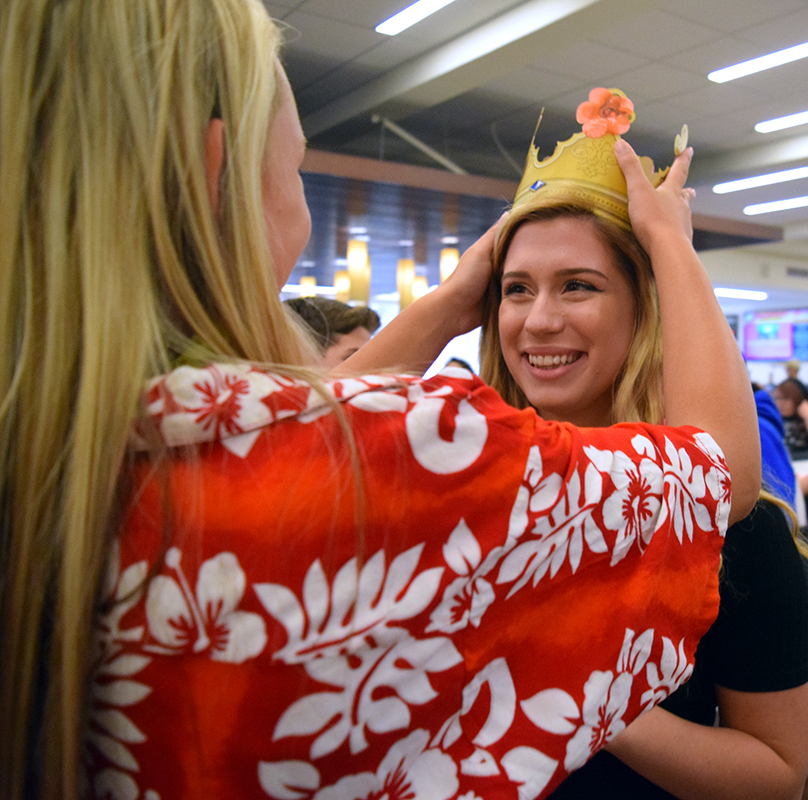 Kylee Zerbe
Q: What activities are you involved in?
A:  "Theatre, choir, Key Club, 48th Street Players."
Q: How did you feel when you were nominated for Homecoming court?
A:  "Awesome.I was so excited & shaken!"
Q: Why do you think people nominated you for homecoming court?
A: "I smile at people in the halls and am very nice"
Q: What qualities do you think that people should look for in the candidate that they vote for?
A: "[Someone who has] good leadership and [is] very kind
Q: What is your life philosophy?
A: "Take everything one step at a time. Live day by day."
Q: If you had a superpower that could affect the school, what would you have and why?
A: "[I would] read people's mind so that I could know what they are too afraid to say so it'll happen."
Q: What advice do you have for underclassman?
A: "Enjoy high school and get involved. It will be over soon!"
error:
Content is protected !!