Spring into KC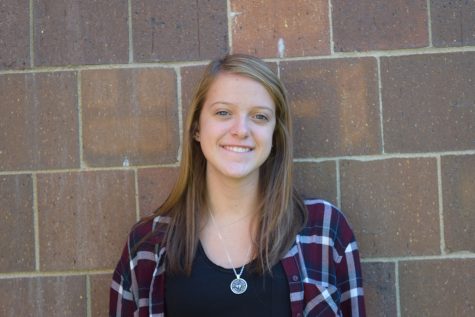 More stories from Clayre Barkema
From rain to tornadoes to flowers to baseball, spring is finally here and everyone is itching to get out and spend some time in Kansas City. With kids stuck in school all week where there is minimal sunlight and outdoor activity, Saturdays and Sundays are the only opportunity for them to enjoy the weather. This is a guide to the a family-friendly spring weekend in KC.
Saturday A.M.
Saturday morning is when most kids and their parents want to sleep in and to catch up from the busy week they had. This is a great opportunity to enjoy one of the many breakfast and lunch restaurants around the area such as First Watch, one of my personal favorite places to eat. Their menu offers a variety of healthy options that are farm-to-table meals. The avocado toast is simple and savory and their pancakes are delicate, fluffy and filling. With a glass of orange juice, First Watch is a energizing way to start the morning.
Saturday P.M.
After the family is full of food and energy, shopping is the next thing on most families to-do list. Sure, you can shop any time of the year, but during Easter season the Plaza has human-sized bunnies decorating the sidewalks. For younger children, finding all the bunnies can be just as fun as an Easter egg hunt.
From the Plaza, you can make your way to the West Bottoms where more vendors are likely to be selling their antiques and more foods trucks are to be milling about due to the brilliant weather. This is a stop for Mom and Dad, who will have furniture, home decor and other items to browse. Kids will enjoy looking at all the old rusty items as well.
After shopping, kids will be tired and it will be time to head home and get some rest for the day ahead. But don't forget to stop at the Roasterie to get some caffeine for the adults and smoothies for the kids to restock on those calories you lost walking around the city. The Roasterie is the best place to get a cup of coffee that is brewed locally and in-store.
Sunday A.M.
As Sunday morning rolls around, taking the time to make up a picnic basket will be a good idea. On sunny days the large, luscious, green lawn of the Nelson-Atkins Museum of Art is the perfect place to set up a picnic. There is a lot of room to spread out, play frisbee or run around and enjoy some time with family. There is even a glass maze that people of all ages will enjoy getting lost in. After lunch, you could even go into the free museum to take a look at the art the Nelson has collected.
Sunday P.M.
After the Nelson, the River Market is a fantastic place to meander. Most Sundays there is a flea market and of course there are always farm stands to get fresh fruits, vegetables, flowers, honey and even jellies and jams. With the farmers and vendors being local, it is easy to find a good deal on produce that might otherwise cost a fortune at your neighborhood grocer. The River Market is the place to go if you want to try out a new salsa recipe or egg-plant parmesan.
If you need a recharge, City Market Coffeehouse has all sorts of drinks, hot and cold, and pastries for everyone to enjoy. There are also a few restaurants, like Beignet and Taste of Brazil along the outside edge of the Market to explore. I guarantee you'll find something for everybody there.
You might be in luck if the Royals are in town. Most game tickets are reasonably priced and you can usually find four to five seats next to each other so you can enjoy America's pastime with your whole family. There is so much to do around the K, with a mini-golf course, child-size baseball field and Royal's baseball museum, everyone will be entertained.
There are a lot of opportunities in Kansas City and finding places only the locals know about is one of the best parts about living here.