Drawing inspirations
Art teacher draws inspirational memory wall of students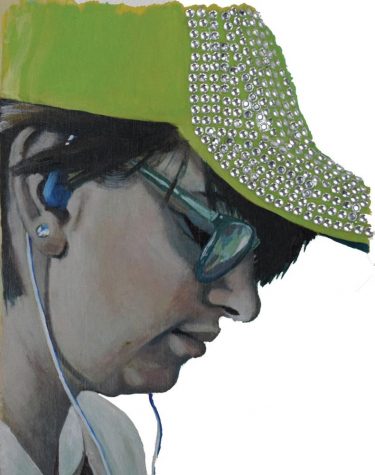 A quick walk into F1 feels like a walk through an art gallery as art teacher Heather Sulzen's portraits claim the walls, where details of students are depicted projecting memories to those that stay to look.
During first semester, Sulzen took part in a portraiture class at the Kansas City Art Institute, and decided to start painting students that have given her inspiration for her assigned homework pieces. She then pinned the portraits to a wall in her classroom.
"In studying portraiture, I really got into it. I was enjoying it," Sulzen said. "For a homework assignment, we had todo ten hours of extra portraiture drawing. I started drawing my students and I really enjoyed capturing an essence of them."
Sulzen is practicing her work and technique as an artist by using various art supplies and artist tricks. She is making the portraits unique to capture the character of each student.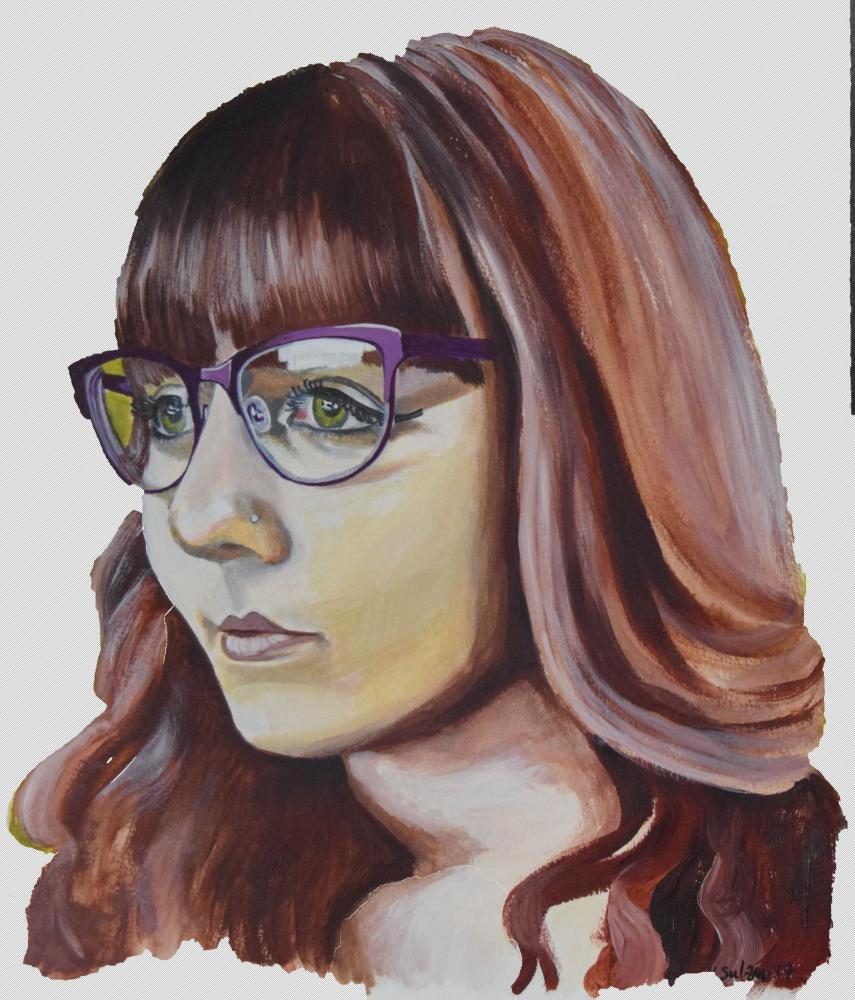 "I really like starting with alcohol-based markers," Sulzen said. "First, I like getting the basic skin tones and values with markers, and then I go over it with paint. I like being really thick with paint in areas and I like being kind of more transparent with dry brush in some areas to let some of the marker show through."
Senior Sergio Chavarin, one of Sulzen's many AP Art students, exclaimed that Sulzen's work was amazing, as well as the techniques she used.
"They're [the portraits] really good," Chavarin said. "She's really good. She uses different mediums and different little things that she paints with, such as finger painting. She works with different papers, and she did a wood block which was amazing."
One of the students Sulzen painted this year is senior Marissa Foster. She painted Foster with personal and quirky touches to reflect the student's personality.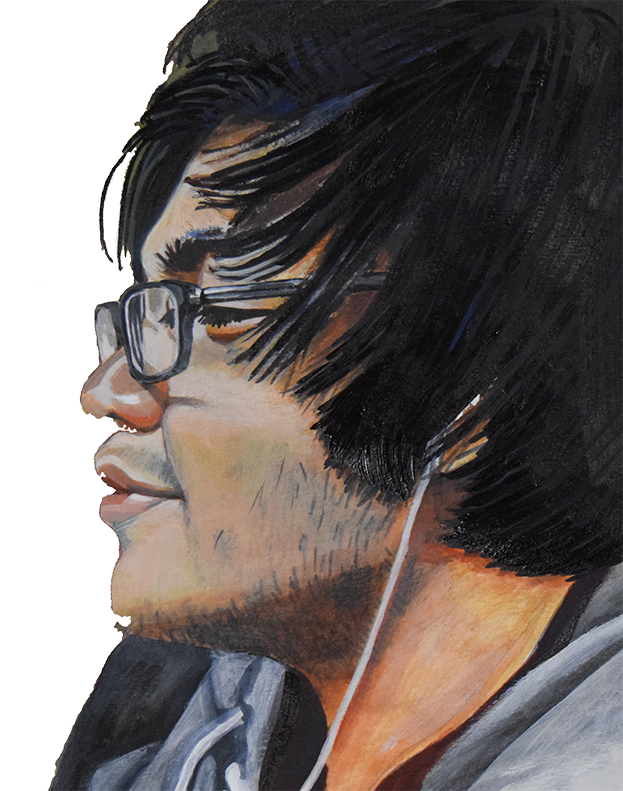 "I just finished one of Marissa Foster and what I admire about her is her almost obsessive nature about her work," Sulzen said. "I can't get her to look up at me because she is always looking down and working, so I like that I can capture her looking down working, wearing the hat that I will always connect to her."
Another student that Sulzen painted a portrait of is senior McKayla Jameson.
"I could be wrong, but I think that Sulzen decided to paint her students because of the relationships we have built with her," Jameson said. "She has inspired all of her students so much and that's helped us grow as artists. At the same time I think that we inspire her too, which is why she decided to paint portraits of her students."
As a teacher, Sulzen wants her students to recognize that she is going through the same artist struggles as them.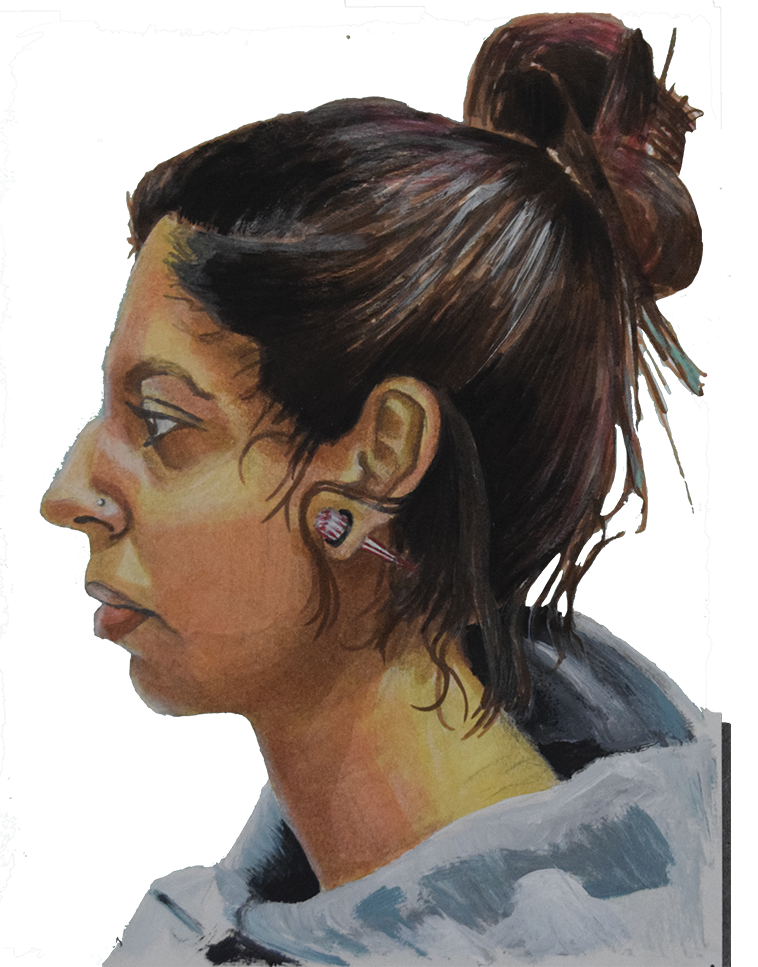 "It's also important to me that my students see me as an artist, almost as much as they see me as a teacher," Sulzen said. "I want them to know that I'm going through the same visual problems that they are."
Sulzen decided to paint the portraits as a thank you to her students and as a goodbye to her seniors. As the 2016-2017 school year comes to an end, she wants to ensure that their legacy will be captured forever.
"I would think, as a student, that having my teacher paint my portrait would show me how much I meant to that teacher," Sulzen said.
"I want my students to know that they are as inspirational to me as I hope to be to them. To my students that I have, you are really my inspiration at the moment. You make my job fun and it's the reason I love it."