Behind the win
Dedicated coaches inspire success in athletes through challenges and teaching
The buzzer sounds. Another win for the Griffins. Most people do not have a clue, but the players know.
No matter the sport, coaches work together to help athletes be the best they can be. From improving individual performance to organizing time for team bonding, coaches do it all.
According to varsity soccer senior Abrar Nourein, head soccer coach David Flynn values practice time because it helps the players improve and leads to their success.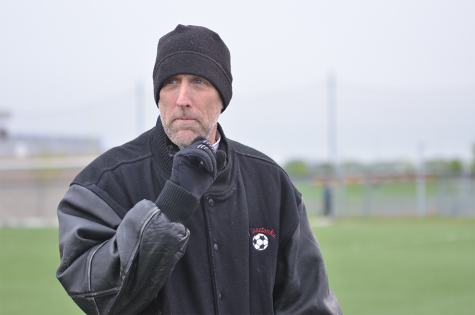 "He [Flynn] sees how you do at practice and he motivates you to do well during practice so that you do good in the game," Nourein said. "He says, 'How you practice is how you play.'"
Another way the girls soccer coach- es help the players succeed is by encouraging interaction between varsity and junior varsity players.
"We do team bonding every Wednesday and have this 'little sister, big sister' thing," Nourein said. "We [varsity players] each paired up with a junior varsity player and we made them a shirt and said, 'You're my little sister and I'll take care of you.' We make sure they can make it to the team bondings and practices."
In the past, Nourein has struggled to stay with soccer, but the coaches are the ones who have kept her grounded so she can continue doing what she loves.
"During games, since I'm goal keeper, I get really mad when the other team makes a goal because I know it's my fault. ere have been times when I just want to leave and quit," Nourein said. " Then I got a goalkeeper coach [Northgate supervisor Collin Cochran] and he told me 'You're never blamed, it's not your fault.' It helped me realize I'm doing a good job."
In boys tennis, head tennis coach John Morris and the other assistant coaches help the players prepare for matches by helping them run through practices, including varsity tennis player senior Kevin Nguyen.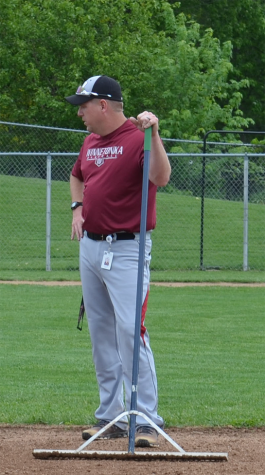 "We practice by hitting the ball back and forth and keeping it in by not hitting it so hard that it goes out," Nguyen said. "We do serves and volley."
Nguyen contemplated whether to play tennis or not this year but the coach- es were the biggest in uence on Nguyen's decision to continue playing.
"This year I did not want to play but the way we won conference last year made me want to play again," Nguyen said. "But they really wanted me to play because I was Varsity 3 but dropped to Varsity 4 and I'm trying to work my way back up. The coaches are trying to help me win games and play longer matches."
In baseball, head coach Heath Lay and the assistant coaches help prepare the players by giving them productive criticism so they can fix things they need to do better.
"They give us things to work on so we know what we need to change or improve on," varsity junior Daniel Newbury said. "During practice and when we go home we have the chance to practice. They all have their own jobs and they all help me just as much individually."
Newbury is grateful for the coaches' honesty because they help to better himself as well as the team.
"All the coaches are very real with us," Newbury said. "They don't try to sugar coat anything or put thoughts into our heads that aren't realistic. They always give us advice on what we're doing wrong or need to fix because if they let us continue doing things we do wrong, it's not helping us or the team."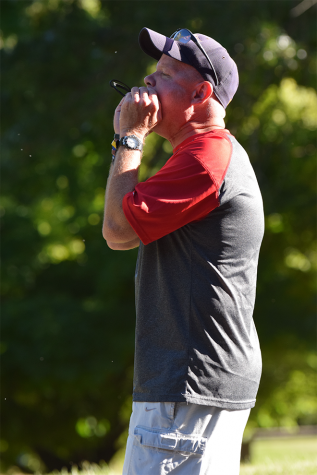 According to track runner junior Essence Jewel, head girls track coach Dale Brown puts in many hours of his own time for the sake of the runners' success.
"Coach Brown's dedication is definitely admirable. He wakes up at 4:30 [a.m.] just like we do every Monday morning [to practice]," Jewel said. "He stays up late till 1 [a.m.] or 2 in the morning sometimes doing set ups for track meets and seeing how well we'll do against our competition."
Jewel has Brown to thank for her progress in athletics as well as friendships she has made along the way.
"I never thought I would do athletics in high school," Jewel said. "I came in freshman year and joined the cross country team on a dare. I had asthma, so running was really hard for me but he pushed me out of my comfort zone and made me challenge myself in new ways. Coach Brown brought us together. He's the one who made us a family, a team."