Leaving a legacy
Seniors reflect on the impact they have left on other students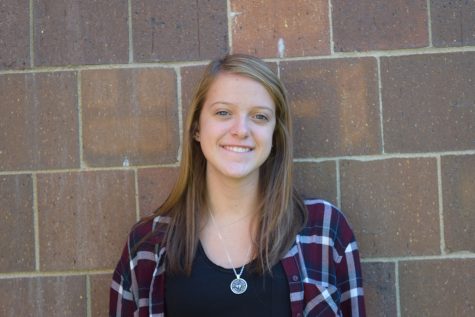 More stories from Clayre Barkema
Cap and gown, senior photos and graduation parties, these are the peak of senior year. But sports achievements, academic aspirations and outside accomplishments are what reflect back to the school.
Trying to keep a positive vibe around the school is one of the things seniors want to make sure Tonka maintains after they are gone.
"I'm really quiet but I'm really friendly," senior Sierra Arzola said. "People will come and sit down and talk to me and I'll be okay with it. Hopefully, they'll remember me as a really nice person to have a conversation with."
The senior class has been very involved and active in the school this year. With many of the seniors being leaders in their sports or clubs, they encourage underclassmen to be involved as well.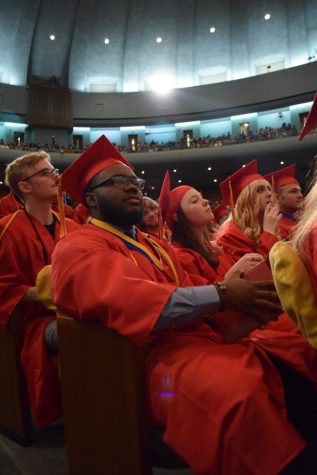 "I've been in soccer all four years here, mostly varsity as well. I did rugby my rst two years and I'm in Art Club," Arzola said. "It's good to be involved. I like being busy because it keeps my mood on a nice level. If I'm not busy I'm just at home watching TV or something. I like being active and I like being here doing things and participating in other activities with other people."
Sometimes it's the behind the scenes people that make the memories last at Tonka. Senior Mia Norsworthy is the editor-in-chief of the Odyssey yearbook and has been working hard alongside her staff to get this year's book done.
"I am leaving the book everyone will read to see what great things the people at Winnetonka did in 2016-2017, and have been responsible for the [it] so that everyone will be able to see what happened in [this] school year," Norsworthy said. "So if you didn't buy a yearbook you're missing out."
Norsworthy has loved her four years at Tonka and will the halls she has spent four years in.
"I am going to miss the people and programs here at Winnetonka that have shaped me to the person I am today," Nor- sworthy said.
Senior Agnes Zhao was happy to be leave her legacy during her short time here by being involved as well. As an exchange student, she wanted to experience things that she could not in China.
"I am going to miss the everyday stuff because it's a whole new experience for me here," Zhao said. "I started to do track and I was able to go to the HOSA State competition and I'm able to go the national competition in June."
Senior Jocelin Egeland has been a part of varsity volleyball during high school and hopes that her teammates have been inspired by her spirit.
"I want to be remembered as a good person and someone they could come to when they needed me," Egeland said.
Cheers, assemblies and other traditions that promote school spirit are some of the most iconic parts of high school.
"On the way home from volleyball bus rides, we would sing the alma mater and this special bus song that we made up," Egeland said.
Seniors like Arzola helped unify the school by getting people the to look at art di erently in order to gain a new perspec- tive on the ideas of other people.
"Hopefully me being the way I am in Art Club, speaking up and showing everyone that there's not just one view you can look at, there's multiple ways to look at an object or an art piece or someone's ideas," Arzola said.
Legacy is not all about what students do in high school, but what students do afterward impacts the school as well. Being able to prove to peers that college or a career after high school is possible leaves a positive imprint on the school.
"I'm really excited. I'm also really nervous," Arzola said. "It hasn't fully hit me yet but I'm more than ready to leave high school and go to college. I am confident in the college I have picked and the path I want to go through."
Leave a Comment