Built for robotics
Students return from competition with new experiences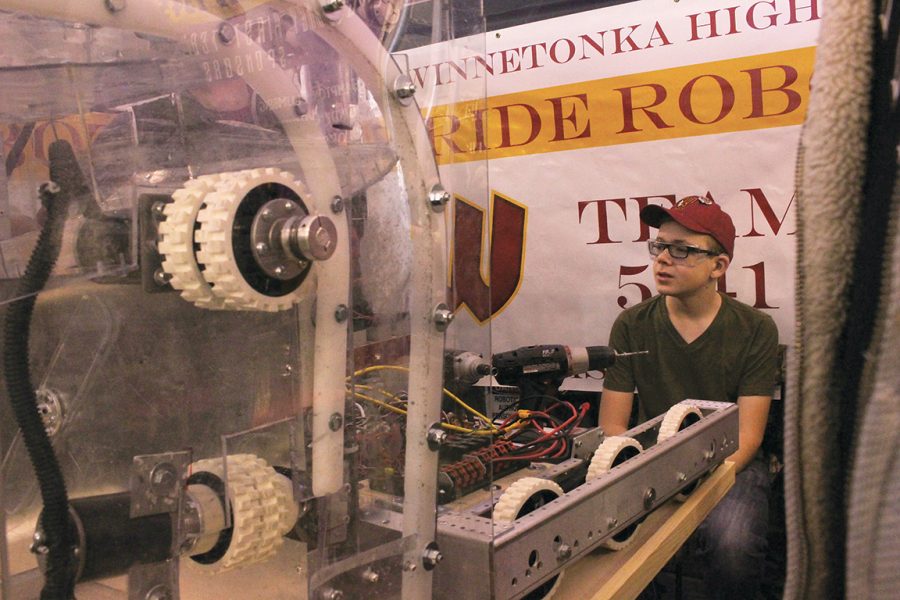 Robotics competed in an annual three-day tournament against 60 teams.  Winnetonka took 47th place with their bot, which they named, "Bubbles." The competition took place at MCC BTC [Metropolitan Community College Business and Technology Campus] on March 15-17.
There are three parts to robotics: building, business and programming. The three were combined in the Greater Kansas City Regional FRC [First Robotics Competition] Tournament, where teams compete with a robot they build.
"Every year, the game rules are changed so a new robot with different functionality must be built," robotics co-coach Jeffery Janzen said. "Most years, the robot needs to be able to drive around, pick up some kind of projectile, and fire it."
According to building captain sophomore Brandon Burt, the robotics team  changed their design several times before the competition took place.
"It's a long process thinking of designs," Burt said. "We probably changed it so many times. I remember the day they announced the competition we had this set design ready to go so we were going to start building and then here we are three months later and it's completely different."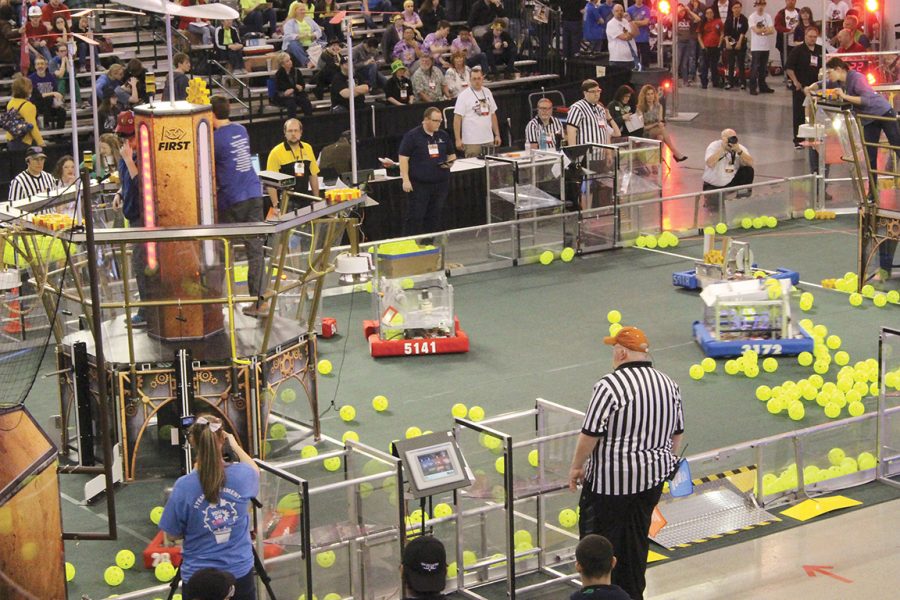 According to junior Essence Jewel, as soon as the team receives the rules they have a time limit to finish the robot.
"We had a 6-week period to design and build the robot where we spend six to seven days a week at school," Jewel said. "It was a trying time where tensions are high but we always pull through as a team."
Programming captain junior Thomas Mitchell had barely any worries during the competition.
"It's just fine," Mitchell said. "It's kind of stressful when you're on the field because there's a lot of pressure and there are a lot of people watching you."
Robotics co-coach Brice Jensen believes the result of the competition went according to plan.
"The bot performed all its functions perfectly," Jensen said. "We were highly successful at scoring the more difficult bonus points. Also, we added vision to the bot for the first time so we could `see' even in the blind spots. We designed it to climb, it climbed. We were pleased with the craftsmanship of the robot. Our bot never broke down once."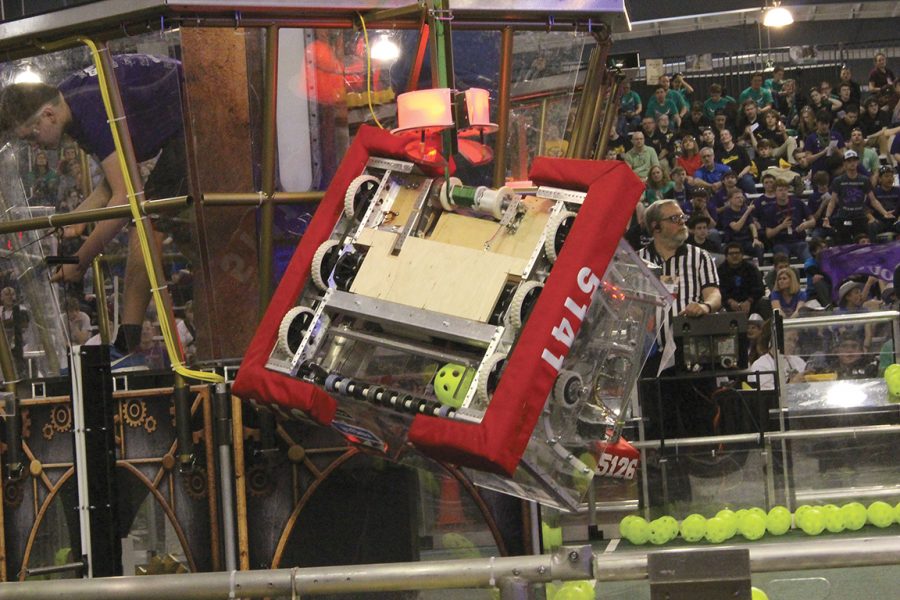 Jensen said he wants the robot to be able to do new and different things in future competitions.
"Our next major hurdle is to add smart vision to our bot," Jensen said. "This will allow it to auto aim and autonomously [independently] analyze its surroundings to perform even more advanced challenges."
According to Janzen, overall, they had a good season along with a good tournament.
"Throughout the tournament, our bot performed well, our field team performed well and everyone's pleased with the outcome of the season," Janzen said.