Prom Dress Boutique
On Feb. 8, the clothing and fashion department held a boutique of inexpensive, high-quality prom dresses in the clothing and fashion room to raise money for the clothing and fashion department.
"We found out that they [the dresses] were worth a lot of money," clothing and fashion teacher Tricia Rosario said. "My students wanted to sell them and make money for the department and for the fashion program."
The dresses that were sold at the boutique were donated to the clothing and fashion department.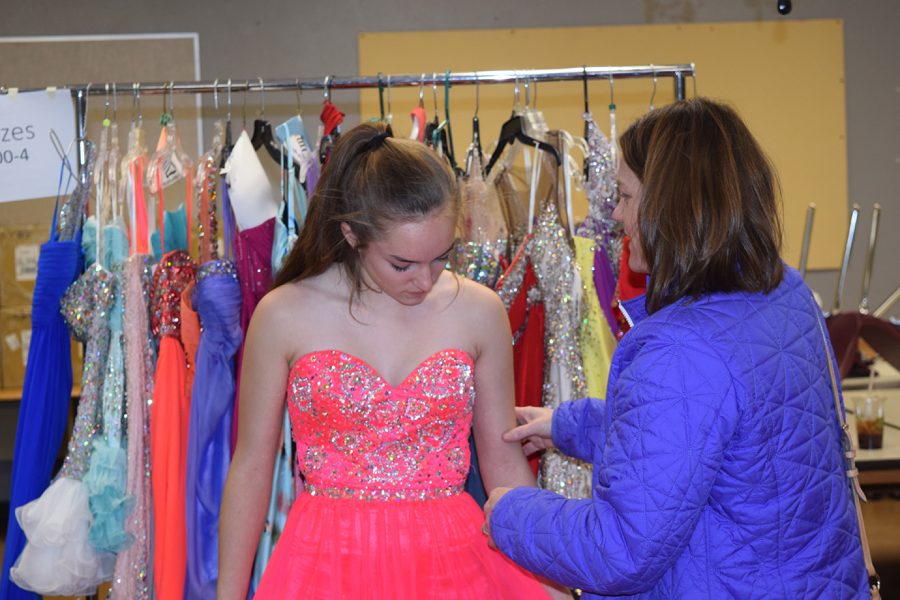 "[The dresses are] from a lady who owned a boutique that bought dresses from girls that had worn them once or twice, so like prom or things like that,"junior Gabriella Mathews said.
The dresses sold were originally worth a lot of money but were sold for less at the boutique.
"We sold them all for $50 a piece," Rosario said. "They were worth like $200 to probably $800 though. Some of them were worth a lot."
Advertising for the boutique was student lead, and the students had many ways of communicating their boutique to others in and outside of the school.
"I didn't do this," Rosario said. "They [students] made flyers. They put flyers up. They probably put it out on some social media. I know one of the secretaries upstairs advertised it in the district flyer or news."
The biggest advertisement was the fashion show held on Feb. 1. This was a fun event to get people excited about the boutique for everyone involved according to Rosario.
"I thought the whole thing was successful," Rosario  said. "A lot of the kids had fun and they enjoyed being on stage."
Mathew liked seeing the reactions at the boutique.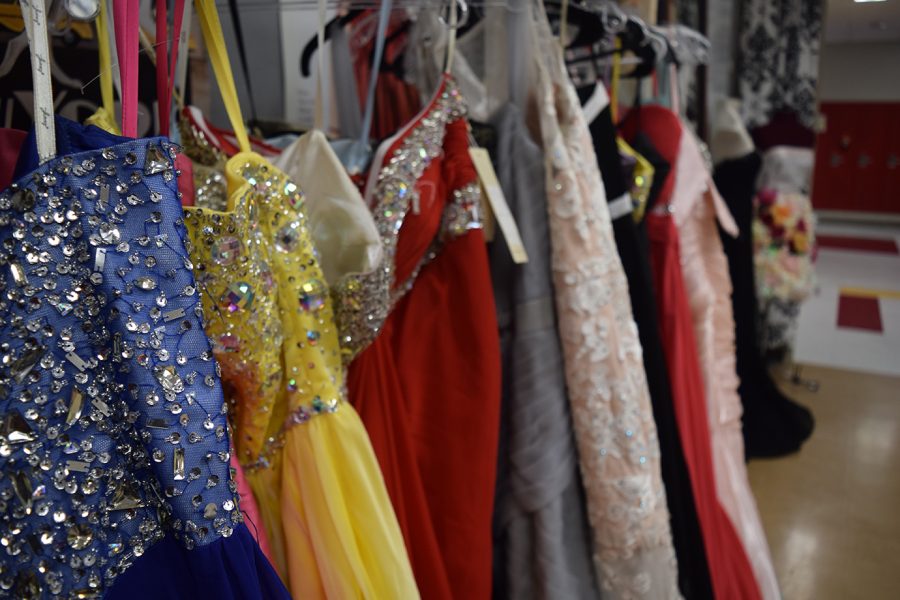 "My favorite part was probably when girls would walk out in their dresses and their family members would see them," Mathews said. "They would just have this moment of 'Wow'."
Rosario said she saw the boutique as a learning experience for her students.
"I feel like it taught them career skills and business skills, so for me as a teacher the best part was seeing the kids in action and actually fulfilling that and it actually happening," Rosario said. "I'm sure they would have a different answer, but I liked the fact that they were working with customers and trying different dresses on. They were using the skills I taught them in class, but actually applying them to an actual real-life situation."
According to Rosario, the money will go towards events in the upcoming year.
"[Students are] earning that money personally to help fund their trip that they are taking with me," Rosario said.
With 19 total dresses sold, the boutique was a success to both Rosario and Mathews for several reasons.
"It was definitely worth it, trying to make money for the program and helping girls get dresses for a lower cost than they would have been," Mathews said.
There will be another prom dress boutique coming before prom during the first week of April according to Rosario.
"[Another prom dress boutique will be held] for people who are last-minute prom-goers and dress-shoppers," Rosario said. "I'm wanting to do another one, to open it up again."