Regional showcase success
AVID recieves positive feedback at the third annual showcase
Visitors from different school districts across the region came to observe the AVID [Advanced Via Individual Determination] program to learn AVID strategies Winnetonka teachers use with students.
The regional showcase took place on Feb. 15 and gave other school personnel a chance to see the AVID program in action.
AVID is a program that attempts to close the achievement gap by helping prepare students for college. There are classes for every grade level with a total of 163 students currently participating in the program. The program is about research-based curriculum to elementary and higher education level schools.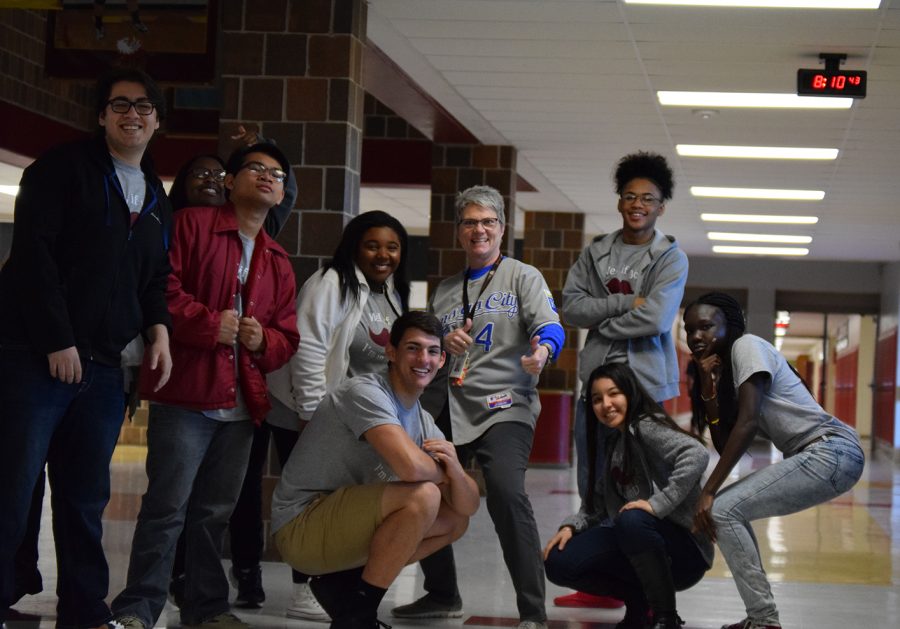 "The program's  emphasis is on growing in critical thinking, teamwork and organization," senior Amy Chavarin said.
AVID coordinator Todd Marcantonio thinks the showcase displays why students should participate.
"The purpose of it is really to spread two things, show off your school and your kids and to spread knowledge about AVID," Marcantonio said.
Marcantonio gathered AVID students from all grade levels to form a panel that  helped students practice and prepare for the showcase.
"We give them [the students] mock [practice] questions and things that might come up so they feel comfortable," Marcantonio said. "We do a walk through two or three weeks ahead of time to get  the kids that are in those content area classrooms used to having visitors just so on the day of the showcase they feel good about it."
Senior Katelyn Queen got ready for the showcase before it actually took place.
"We just prepped and asked some sample questions, gave examples of personal experiences and stuff like that," Queen said.
According to junior Waleed Khaleel, the showcase benefits current AVID students as well because it allow them to remember  the impact of the program.
"Surprisingly it [the showcase] helped me realize how much the AVID program has affected me," Khaleel said. "AVID made me a better person overall. It helped me challenge myself, like taking harder classes."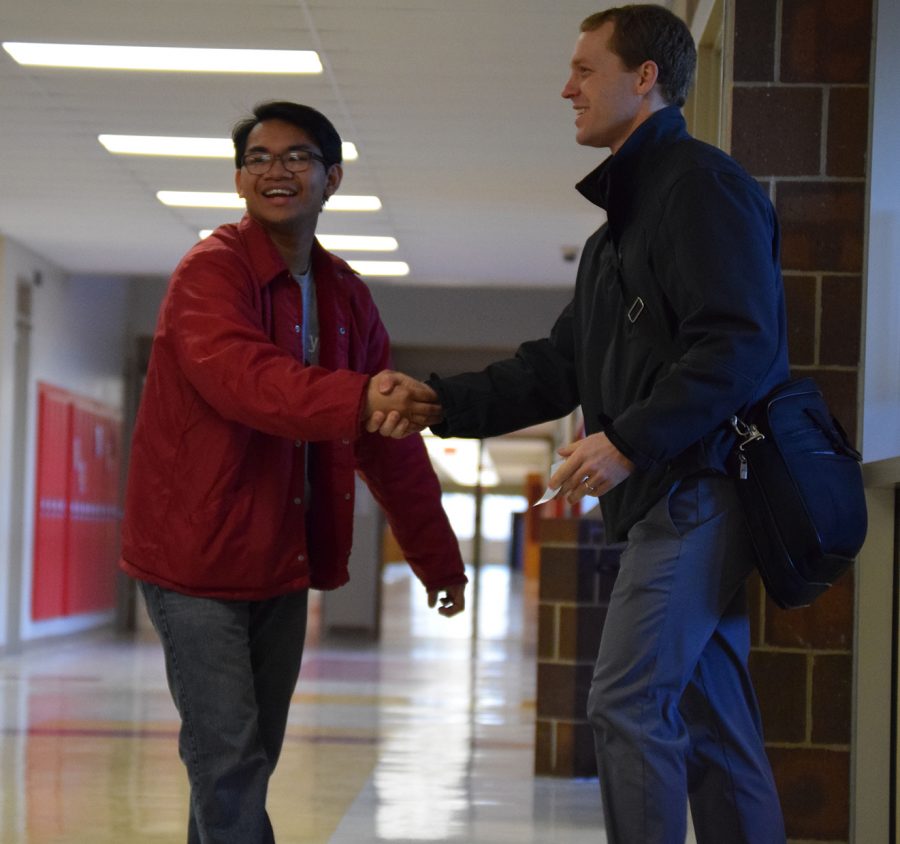 According to Marcantonio, the showcase is important because it allows the students to practice towards goals they are wanting to reach in the program.
"There are lots of strengths to our building," Marcantonio said. "The biggest strength being the kids that we have in the building. We have some really good teachers and we have strong administrators so bringing other people to come see some of those cool things whether you're in AVID or not, I think it's just a great way to show off the things that we do."
Khaleel feels the showcase went well due to the effort the teachers had put in.
"Mr. Marcantonio and other staff did a wonderful job of conducting a presentation over statistics on how AVID helped students in our school," Khaleel said. "They illustrated how our school adapted AVID strategies with our PRIDE [prepared, respectful, involved, driven, engaged] learning method."