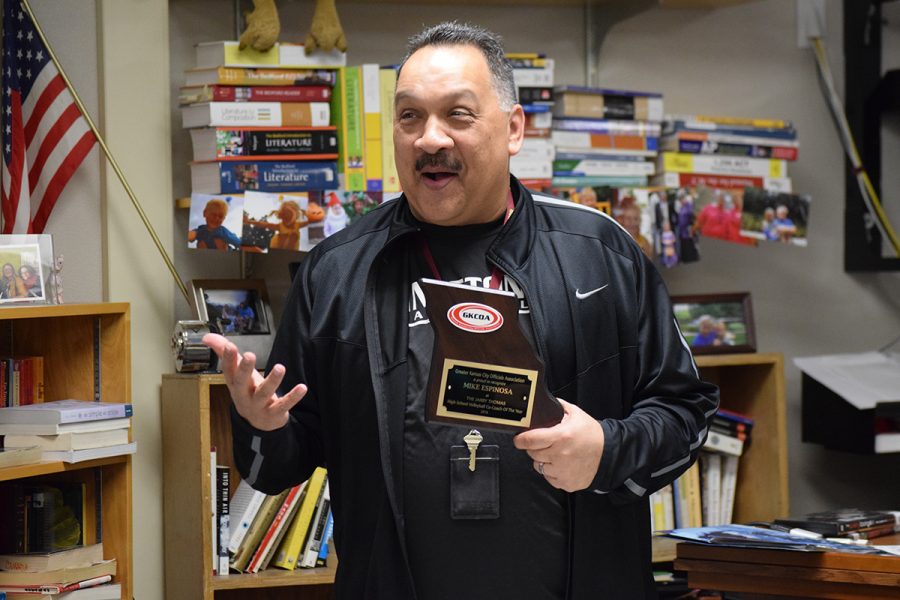 Rachel Adamson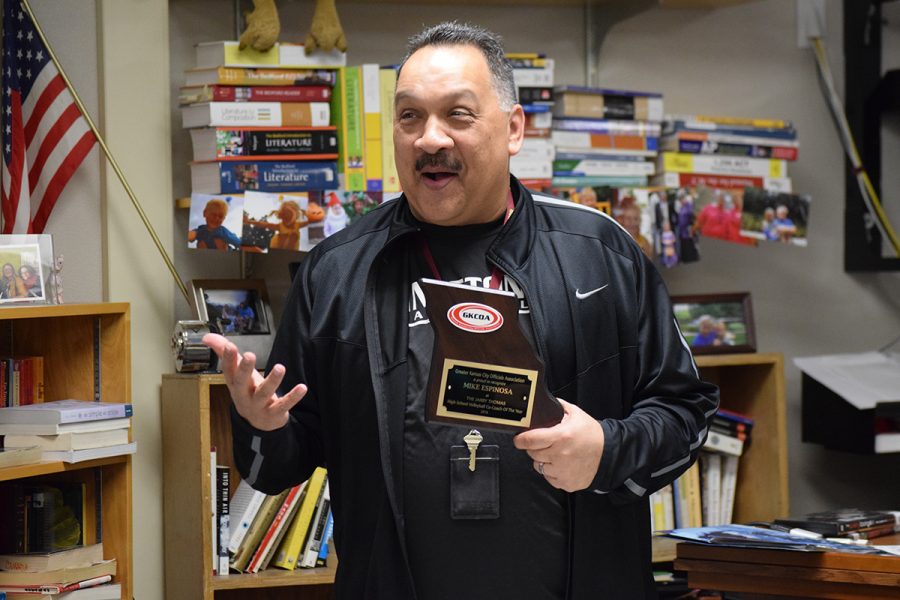 On March 2, head volleyball coach Mike Espinosa was recognized by the Greater Kansas City Officials Association as the Jarry Thomas High School Volleyball Co-Coach of the Year.
"I'm absolutely shocked. It's an honor to be the first recipient of this award," Espinosa said.
Espinosa claims he could not have accomplished all that he did this season without the help of his team.
"I'm thankful for my assistant coaches," Espinosa said. "Without my assistant coaches; coach [Amy] Majors and coach [Caitlin] Jewett, we wouldn't have had the success this year. I share this with my fellow coaches and I definitely share it with my team."
Ken Corum, Vice President of the Greater Kansas City's Officials Association, announced the award to the coach during a surprise presentation in his classroom. According to Corum, Espinosa was the perfect candidate for this award.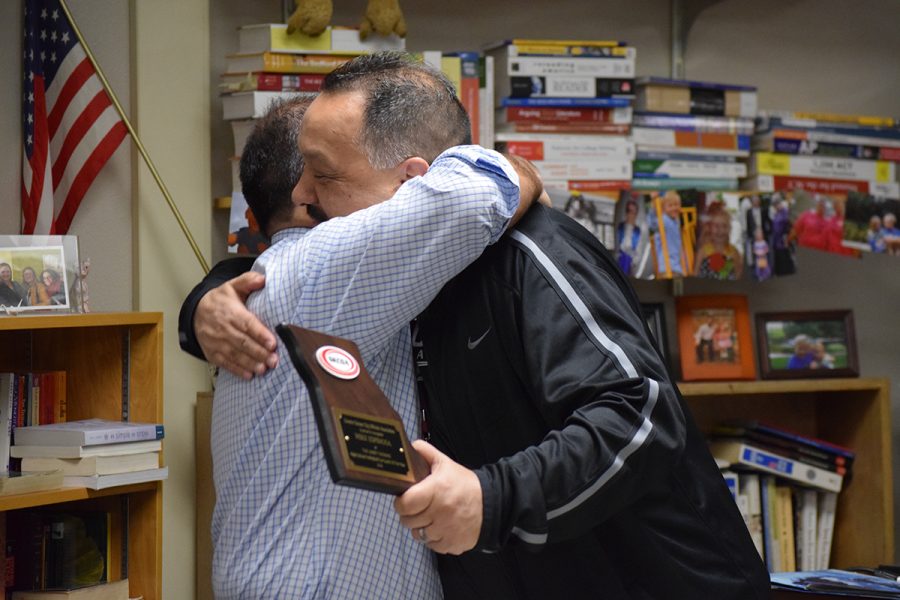 "He exemplifies everything that a coach should be. He loves the sport first of all, loves being a part of greater things. He wants to create things that are greater than himself, the school, the sport. He is so proud of what he is involved with," Corum said. "Being involved in education is so much more than just volleyball. It's creating lifelong relationships, lifelong traits and characteristics that will help his players go on to become great people in society. That is what he exemplifies with this award."