Clayre's Kansas City adventures: Christmas in Kansas City
Brad Millison said it best in his song "Christmas in Kansas City," when he said "It's Christmas in Kansas city, …it's good to be in my hometown."
There are lights everywhere you look, the most famous being the Country Club Plaza lights. Broadcasted live throughout the world, many tune in to the lighting ceremony on the evening of Thanksgiving each year.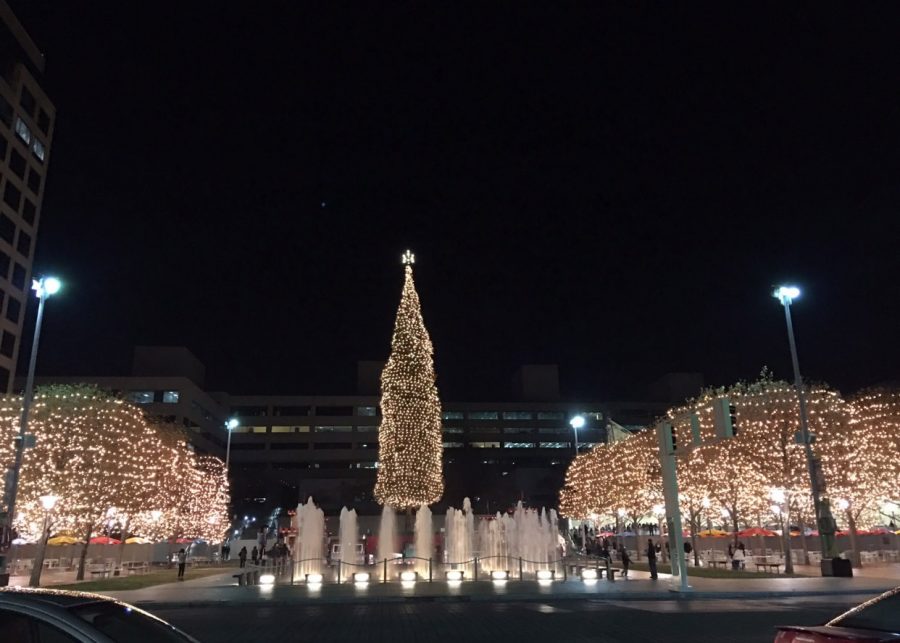 The lights sparkle like a polished diamond every night. With carriage or limo rides available on the Plaza, there are various ways to experience the glow of Christmas. Walking around with friends and family is the best way to absorb the Christmas cheer.
As well as the Plaza, Crown Center is decked out in lights and is even home to the Mayor's Christmas tree, the country's tallest Christmas tree. It is one of the most popular places for Christmas shopping, and with a musical performance almost everyday in the food court, one can really get into the spirit.
Just a sky-walk away is Union Station, one of the most magical places to visit in Kansas City during Christmas time. Tall trees, giant nutcrackers and twinkling lights greet you at every turn. The station has a holiday train for the young ones that includes a visit with Santa.
A Christmas Eve tradition for my family is to stop and watch the Marriott's lights. The Marriott Hotel, located on 12th street, has lights on one whole side of the building, almost like an LED screen. The lights produce images created by local children and during the winter, most of them are Christmas themed.
There is so much to do in Kansas City and Christmas adds to the hustle and bustle of city life.
Leave a Comment