Griffinettes Get the Gold
On Jan. 21 the Griffinettes varsity dance team won first place for their mixed routine at regionals.
"It was intimidating because we were in front of all the parents and coaches and judges," freshman Halle Stamper said. "Our coaches sat in front of us too and they were cheering us on, but being in front of judges was kind of scary."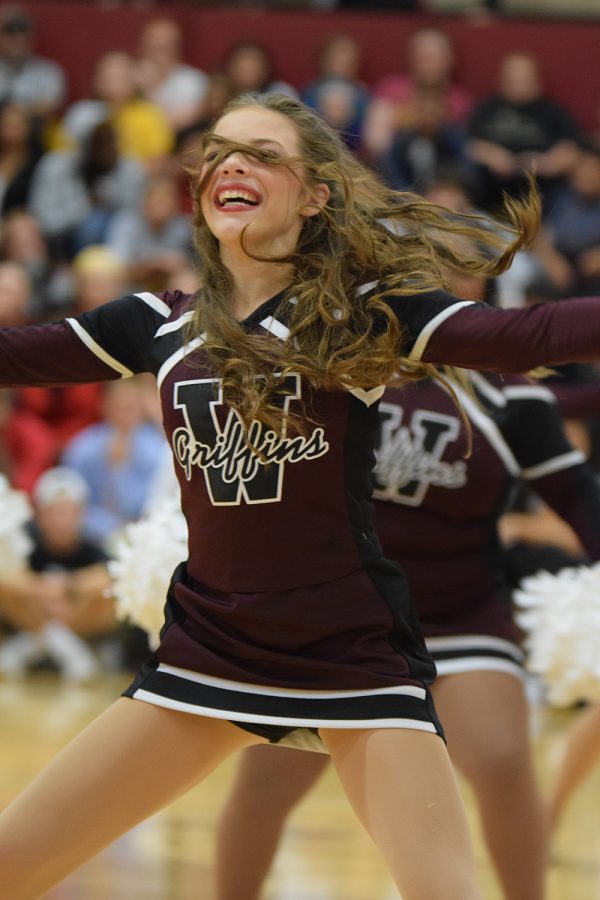 Stamper has been dancing for the past 10 years, specializing in a mixture of styles such as ballet, contemporary, jazz, lyrical and tap. She has been training with the other members of the dance team since they first met at tryouts this summer.
"It felt really good to win because we've been working hard for it," Stamper said. "When they called our category we were all just holding hands and gathered in a circle on the gym floor. There were only four places so when they called fourth it wasn't us, and when they called third it wasn't us so we thought we'd get second, but then they called second and it wasn't us so we knew we were first and once they called it we all just looked at each other and screamed and hugged and were high-fiving."
The team performed a mix routine which included jazz, kick, pom.
"Our routine is sweet and fun and very full of energy," Stamper said. "The first part of our Pom routine is to, 'I want Candy," and it's very cute and then our kick routine is to, 'sugar,' and we do a lot of fun little tricks during it. The Jazz part of our routine it's really sassy and fun."
After winning regionals, the dance team will be advancing to state in February.
"We learned a lot at regionals," Stamper said. "We were just hoping to get critiques for our dances so that we can fix it for state, because we want to win state. We still need to do a lot of work but I think we did really well for our first competition."