Fantastic Beasts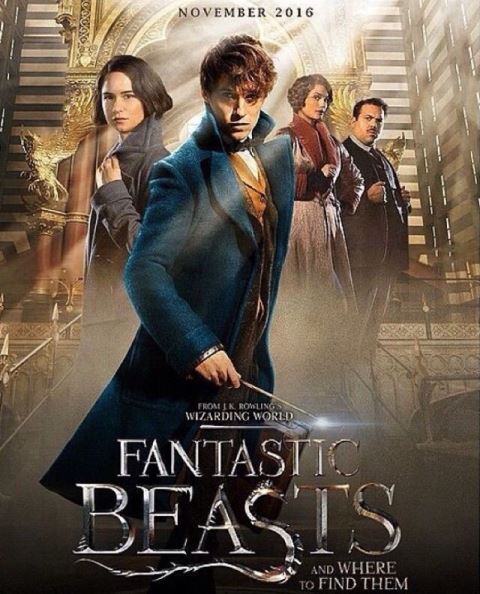 Five years after the release of "Harry Potter and the Deathly Hallows Part Two," J.K. Rowling creates yet another fantastic movie. Steve Kloves wrote the scripts for the "Harry Potter" movies, but Rowling decided she wanted to tackle the script of "Fantastic Beasts and Where to Find Them" on her own. She did not disappoint.
While watching "Fantastic Beasts," one will be transported to the wizarding world of Newt Scamander, played by Eddie Redmayne.
Redmayne portrayed Scamander as a socially awkward wizard who is better at talking to his creatures than to other wizards. This made Scamander more loveable and added to the captivation of viewers as well as adding to his character development throughout the movie.
Scamander, being the main character, was the focus of the movie. As his journey progresses, he meets Porpentina Goldstein, played by Katherine Waterston, an American wizard who gets pulled along on Scamander's adventure. Goldstein becomes Scamander's partner in crime and adds a much needed orderly character to the mix of wacky characters.
The cinematography was visually invigorating and the set design made the audience feel like they were actually in 1920s New York City. With cobblestone streets lined with horse-drawn carriages, Ford Model T's and brick buildings, viewers get a vividly mesmerizing experience.
Exciting, action packed scenes had audience members on the edge of their seat the entire time. Viewers never noticed that Scamander's creatures were SGI because, they were animated perfectly, combined Redmayne's exceptional acting with them.
With references to Albus Dumbledore, Quidditch and Hogwarts, Harry Potter fans can believe that this is the world they love, but in a completely new and enticing fashion, like a breath of fresh air. Audience members see magic from the American perspective with its own respective wizarding government.
The Magical Congress of the United States is a charming allusion to the British Ministry of Magic. At one point in the movie, viewers see a trial that is similar to the one in "Order of Phoenix" which leads fans to happily reminisce of the original Harry Potter movies.  
After the movie, the audience realizes the potential for many more movies, with "Fantastic Beasts" leaving them with an open ending. Harry Potter fans and muggles alike can expect much more riveting content from Rowling in the years to come.
"Fantastic Beasts and Where to Find Them" deserves an A.