Strings for smiles
On Dec. 11, orchestra students took the opportunity to perform for a different type of audience than what they are used to, children with leukemia and lymphoma.
"They [the kids] seemed really happy," sophomore Maggie Williams said.  "I know they probably don't get to have that feeling a lot because of what is happening in their lives, so it was nice to be able to see them like that."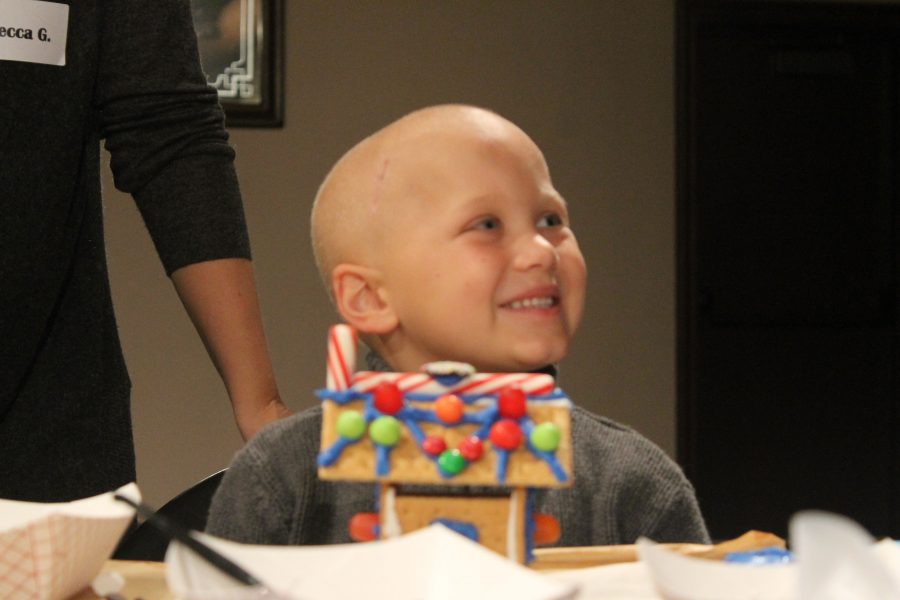 Williams was one of about two dozen orchestra students who played at the event, a holiday party sponsored by the Leukemia and Lymphoma Society that gives children and their families the opportunity to enjoy the holidays in a safe, controlled environment.
"We danced with them a lot, and made gingerbread houses," said Williams. "They wouldn't stop smiling when we did that."
For sophomore Savannah Brown, the experience was made even more bittersweet by a previous personal experience.
"When I was younger, my mom had this friend named Kelly," Brown said. "I don't really remember her [Kelly] having hair, because she had leukemia for as long as I'd known her. A few months before she died she gave me this bandana that said 'Love' all over it. When she died, I started using it to wipe off the strings on my violin. Now every time that I play I always think of her."
Both Brown and Williams have been playing the violin since fifth grade, but this was the first time either had used her talents to perform at a service event.
"I never thought about being able to do things like this," Williams said. "I only thought about playing concerts. When I see them [the kids] it makes me really glad because I never expected to be able to make someone smile just by playing a simple song."