Saving Superman
Luis Rodriguez battles brain cancer with a community of support
Luis Rodriguez, father of two Winnetonka students, is fighting to overcome his fifth brain tumor. Since he was diagnosed with his first brain tumor four years ago, the community has come together to show their support for a person they call 'Superman.'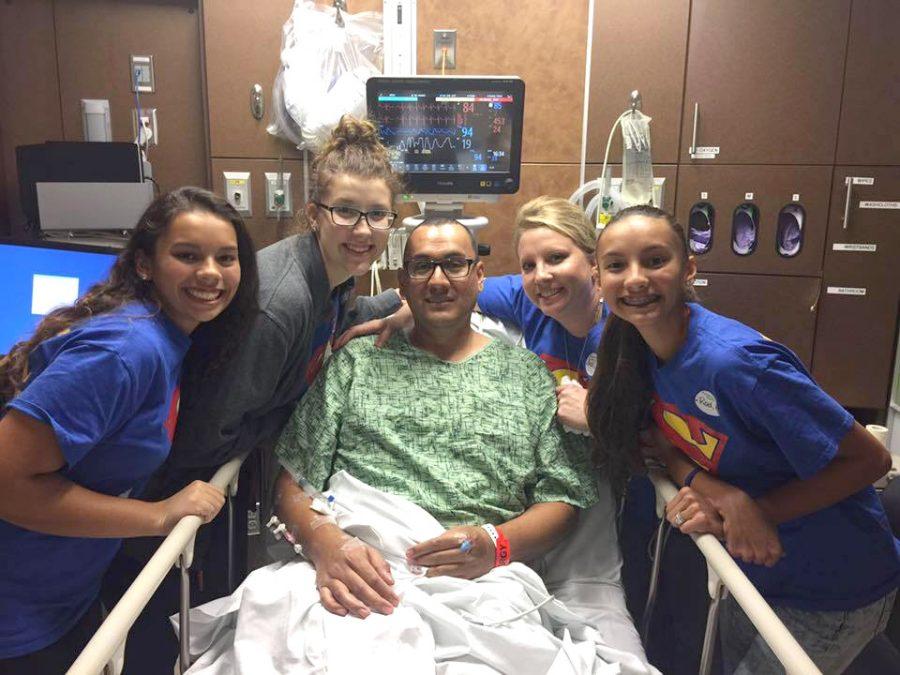 "They gave him six months, six months," Luis's daughter, sophomore Rosie Rodriguez said. "It was heartbreaking. Knowing him, having looked up to him my whole entire life and then knowing that he could be gone so soon. I just remember losing my breath, asking 'What do you mean?' I didn't understand."
Rosie was in sixth grade when her father was first diagnosed with cancer. Her sister, senior Maddie Fields, was in eighth grade.
"It's been hard, especially at school," Fields said. "Rosie and I don't like to show that we're upset when we're here [school], but when someone comes up to us and asks, 'Hey, are you okay?,' we just break down. They just give us a sense that we can be not-okay, that we have people here for us, that we can always go to someone."
Involved in many different activities, Fields said that balancing busy and different schedules makes supporting their father hard during these times.
"It's very draining sometimes. After school, doing our activities, then going home to eat, then driving up to the hospital and not knowing when we're going to get home, it takes a toll," Fields said. "But the support of all the people, it helps. Our neighbors across the street bring us dinner almost every night while my mom is busy being my dad's caretaker."
Over the last year, many student groups have come together to help support Fields and Rosie as their father battles cancer. One such group is the choir under the direction of Jason Elam.
"Elam got this whole group together from the vocal music department where everybody wears blue on Mondays," Fields said. "They call it, 'Wear blue for Lou.' The theater department had a day [last year] where everybody got together and passed out ribbons for brain cancer awareness. It's a sense of coming together. The little things like that, they give me hope."
Senior Maegan Foster has known the family for seven years. During that time she has seen firsthand the emotional toll that the cancer has taken on the sisters.
"I'm really glad we've been able to build a support system for them," Foster said. "I'm really glad that they have people's shoulders to cry on, that they can have someone to talk to when things are hard or someone to celebrate with when things get better. [We wear the Superman shirts] sometimes as a visual reminder for them that they're not alone in this fight, and that they have people who really care about them and what their family is going through."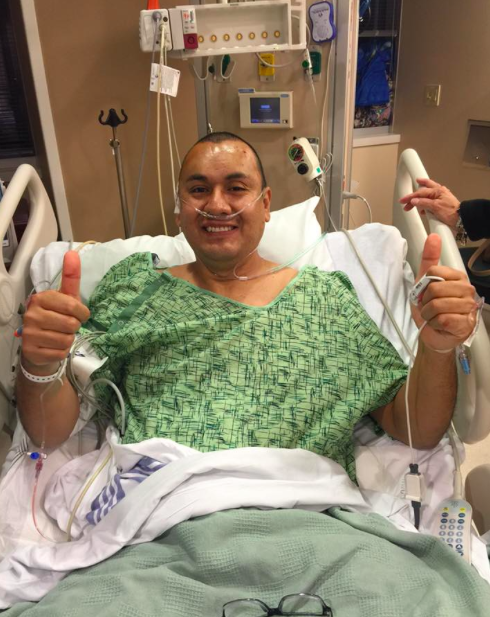 For Rosie, seeing students like Foster wear Superman shirts means a lot.
"It gives me hope, and makes me feel very loved," Rosie said. "The community has come together to form a huge support group for our family. I mean, people don't think they have a huge impact on others' lives, but this is a situation that proves you do."
With the help of this support system, Luis and the rest of the Rodriguez family are battling to make it through another year.
"Time, in the last couple of years, has become very precious to me," Rosie said. "It's something that you can never get back. They gave him six months, so I didn't expect to have him my seventh grade year, let alone my sophomore year. That's why I'm so proud to see the people he has impacted, because [he is] honestly one of the best people I've ever met. He leaves marks on people, and he's saved me in a way. He's shown me how strong a person can be, no matter how hard things get. He is my superhero, my Superman."
UPDATE: Luis Rodriguez lost his battle with cancer on Feb. 5  at 8:59 p.m, leaving behind wife Mary Fields-Rodriguez and daughters Bella Rodriguez, Maddie Fields and Rosie Rodriguez.