Spreading cheer only once a year
People need to learn to donate and spread love year round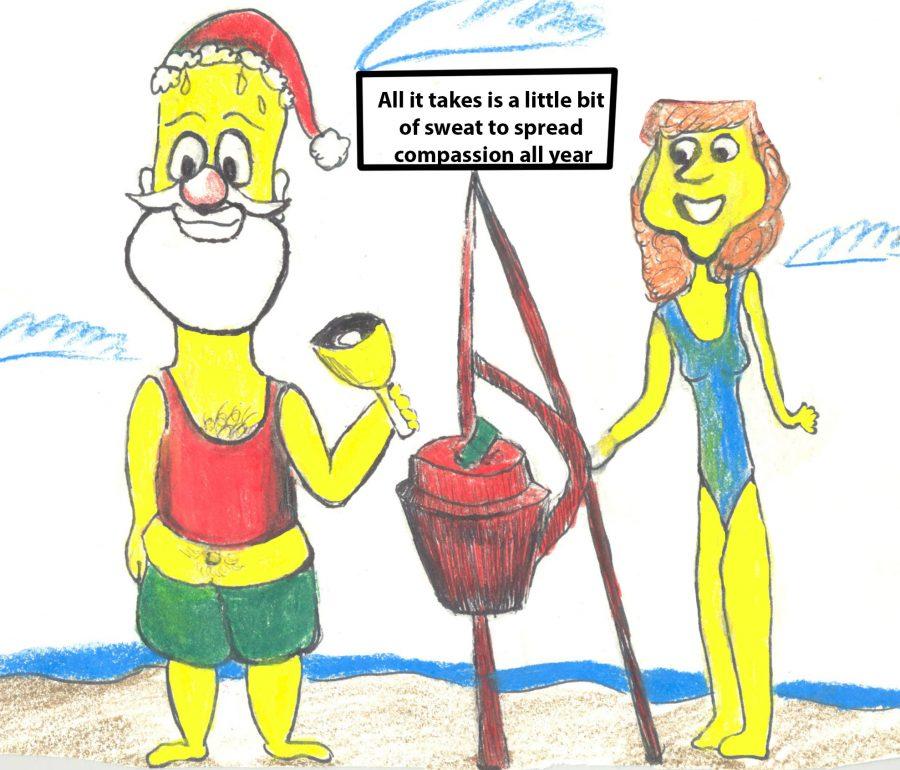 The holiday season should not be the only time of the year for spreading cheer for all to hear.
The amount of money charities receive during the Christmas season increases compared to the rest of the year. Blackbaud Index tracks the amount of billions of dollars in U.S. charitable organizations. According to their CEO, Steve MacLaughlin, 34 percent of all charitable giving is donated in the last three months of the year and 18 percent is in December alone.
A prime example of this is the Salvation Army Bell Ringers. The organization places people ringing bells outside several store locations, which in turn causes an increase in donations because the average person is prompted to donate since they are asked. However, they only do this in November and December.
If charitable organizations executed this form of donation prompting 12 months out of the year instead of just two, the impact could be much more beneficial to charity causes, because even donating a small amount has shown to have a dramatic increase in donations.
There are those who believe there is no problem with the increase in giving as they believe there should be a special time of the year for dedicating extra expressions of love. This cause is pure of heart, but the root problem is the extraneous amount of people that only feel the need to do so once a year to simply feel good about oneself in the season of giving.
People need to donate out of pocket periodically throughout the year, because homelessness and other tragedies are not a once-a-year problem. If people feel their finances do allow room for giving multiple times a year, they can set aside a set amount of money at the beginning of the year, and then time donations for different periods of the year. If they still want to get into the giving spirit of Christmas they can set a larger portion of money to donate for that time.
Another way people can actively donate more than once a year is through participating in other charitable events such as Relay For Life and Dig For The Cure.
Charity donations are not the only ways in which people neglect the non-holiday portion of the year. With Thanksgiving and Christmas dinners, along with other celebratory gatherings that take place in the winter months, families and friends are brought together. While this concept is of good intentions, it can lead to only getting in touch with distant relatives when it is convenient.
Giving is not only measured in monetary amounts but also in time. Simply taking ten minutes out of the day to talk with a loved one will increase the bonding between family members  more than one crowded and loud Christmas dinner.
There is nothing wrong with wanting to donate money to charity during the holiday season or spending time with family, but people should make a conscious effort to spread joy 365 days of the year and not only during the remaining 91 days of the year. Imagine the impact.