All-District Band
On Nov. 5, sophomore Isabella Middaugh on the clarinet and junior Dillon Osborne on the tuba walked away from the All-District band auditions, receiving a spot in the Honorable Mention band.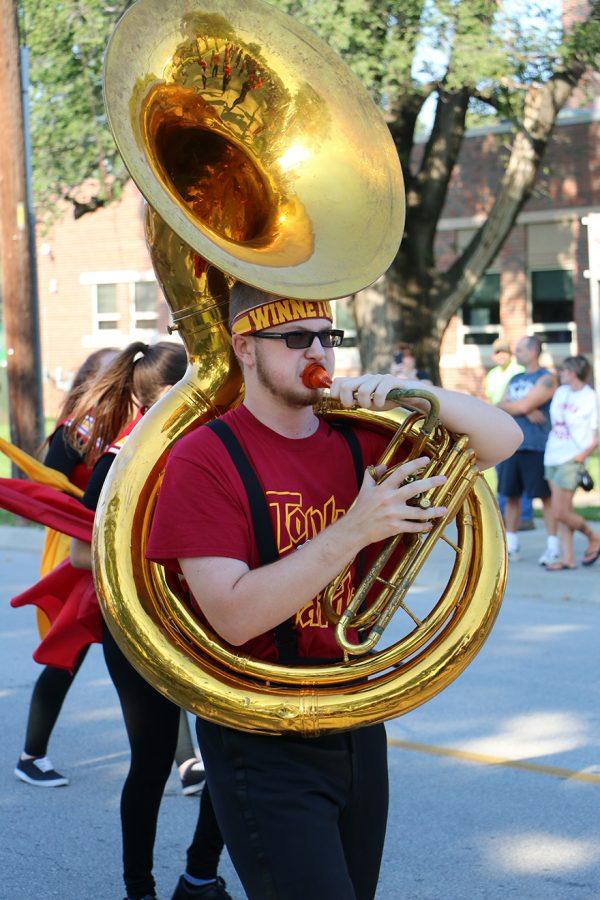 Band teacher Ron Fortune says students who get into either the All-Districts or the Honorable Mention band should feel honored.
"Both are extremely good bands, they're made up of the best players in the Kansas City area," Fortune said. "It's a very difficult challenge. All of our students did a great job."
Middaugh has been practicing with a private teacher for years to further her skills.
"I've been taking private lessons since 7th grade and I've been working really hard ever since," Middaugh said.
Middaugh and her peers spent hours preparing.
"We sometimes use intervention time and have people come in and do a fake audition," Middaugh said. "But I usually practice on my own. I'm more of a solo person."
Her practice clearly paid off as this is the second year Middaugh has made All-District band.
"She's probably been working on this since this summer," Fortune said.