AVID college field trip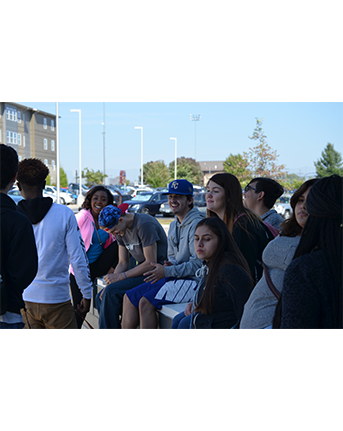 Tenth Grade AVID students gather around waiting for their tour guide to show them around Missouri State University. Sophomore Dustyn Lancaster laughs with his friends. Everyone is making jokes while they patiently wait.
"I love going on field trips, it really broadens my horizon on where I want to go to school later down the road," Lancaster said.