Review of Aladdin Jr. by CYT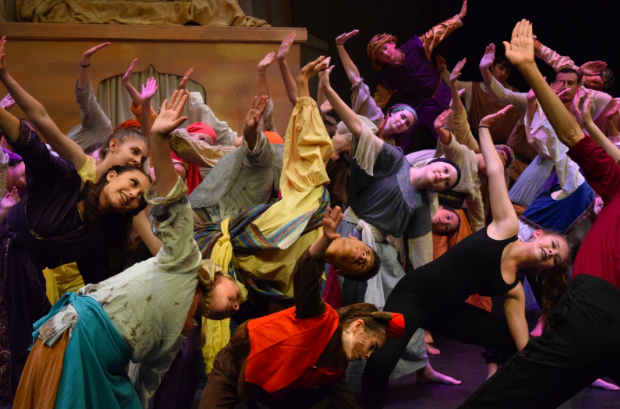 On Oct. 13-15, the Christian Youth Theatre (CYT) had musical performances of Aladdin Junior in the Goppert Theater at Avila University. The hour and a half performance followed the general plot of the 1992 movie Aladdin where a poor thief finds his way to fall in love with an Arabian princess and uses wishes granted by a genie to help him on his journey to win her heart.
The musical had performers of all ages, from nine to eighteen, and performers from many different schools. Two Winnetonka students, senior Maegan Foster and sophomore Cari Foster, acted in this performance as village people.
Seeing the musical on its opening night, the audience was able to experience the fantastic performance by amazing actors, dancers and singers. The musical had a perfect blend of emotion with plenty of humor and conflict within the plot. Every character played their part with impeccable devotion. Fans of the Genie would feel nostalgic because of how closely the actor resembled the inventive and lively Disney movie classic. The Sultan also was a great comic-relief that creatively stood out in his acting. Jafar and his henchman, Iago, were very convincingly evil and even all of the townspeople were very enthusiastic in their parts. Jasmine and Aladdin were, of course, the stars of the show. They both kept to the familiar roles, giving the feeling of imagination that are in all great Disney presentations.
The staging was very simplistic, having one set piece as the central focus for representing the city of Agrabah. However, what was lacking in the set, was accommodated for in acting. With actors of ages from eight to eighteen, mistakes were expected. However, it was pleasantly surprising that there were no significant faults in any aspects of the play.
Overall, the musical was very well put together and entertaining and was a wonderful reflection of the well-known, magical movie. It deserves an A.