Smoothie King Drink Review Part 2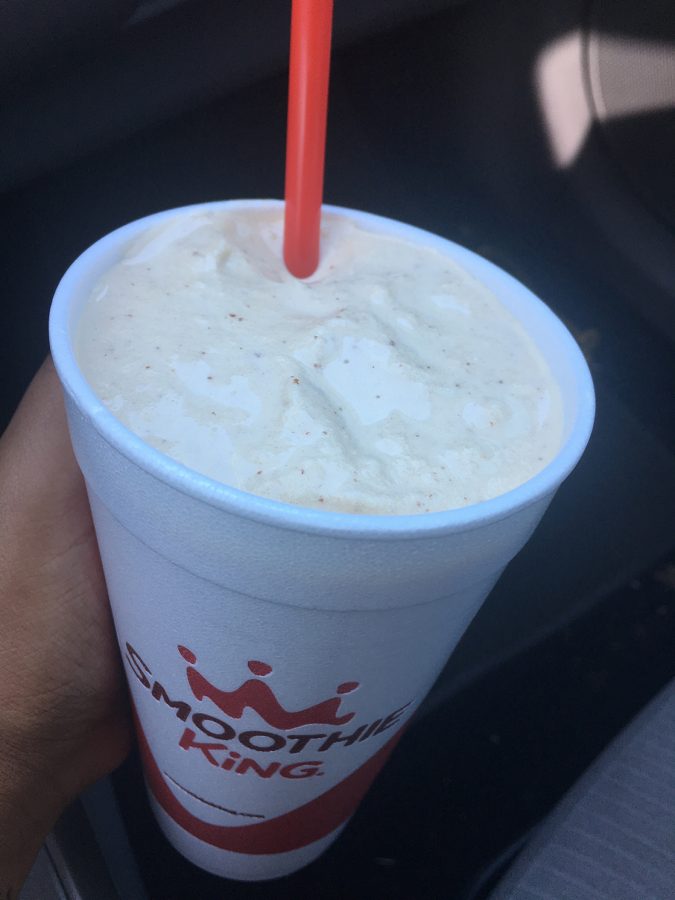 Asmaret Fissehaye, Writer
October 20, 2016
Smoothie King is a place that will have customers coming back over and over again due to their tasty smoothies. They recently have come out with a new drink line incorporating coffee and high protein smoothies.
People's everyday morning routine may vary but most of us have a commonality in drinking coffee to start out the day. Breakfast is known to be one of the most important meals of the day. It is important to have your daily dose of nutrients.
The vanilla coffee-high protein is a great way to get protein and energy for a nutritious breakfast. This drink provides 31 grams of muscle-building protein, a good source of vitamins A, C, D, E, and is a good source of dietary fiber.
The vanilla coffee has an exciting taste to it. This drink has a unique way of combining a lot of different ingredients to make you taste each one. The ingredients include whey protein, protein blend, cold brew coffee, almonds, non-fat dry milk, turbinado, and sunrise cocoa.
When first taking a sip of the coffee, it has a strong vanilla flavor but after there is the taste of coffee lingering on the tongue, which makes it all the more better.
This beverage deserves an A.