Theatre department in New York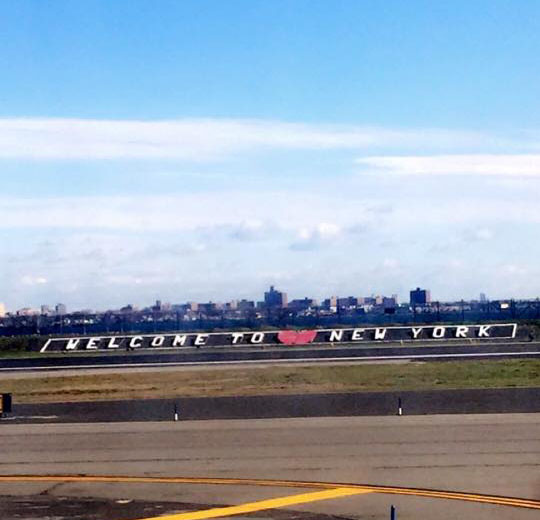 Before the sun was up on Friday morning March 18, a handful of students from the theatre department started their voyage to The Big Apple.
This trip to New York has been on the minds of the theatre family for a while, and they have been optimistic about their expectations. Now in the place they have been imagining, they are meeting their ambitions.
"The purpose of the trip is to renew and replenish our passion for the arts of acting and music," senior Hersan Coello said.
Along with expanding their education, the students are relishing in quality relationship kindling.
"This is my first time in New York; I didn't know what to expect. I think this whole experience will bring the department closer together as a whole," senior Stephanie Shapiro said. "I've bonded and became close to people I barely knew before."
Highly sought-after, popular sites and places have now met the students' eyes while exploring the city.
"We've been to Times Square, Central Park, seen four Broadway shows, done some shopping, and some other things," Shapiro said.
The major objective for the high school actors and actresses, is to see and experience four Broadway shows.
"I was excited for the whole trip; I was mostly looking forward to seeing 'The Lion King', and it was the best part of the trip so far," Shapiro said.
"I was excited for my first Broadway shows, and was expecting to be reminded why I joined theatre," Coello said. "The main thing I wanted to accomplish was to find a show that would make me cry; I found just that while watching 'Finding Neverland'. This [experience] will help the theatre department by helping us grow closer together, so we can be more comfortable working together during any performance."
The theatre department has been reflecting on their New York time, their furtherance of stage education, and returned home late last night.