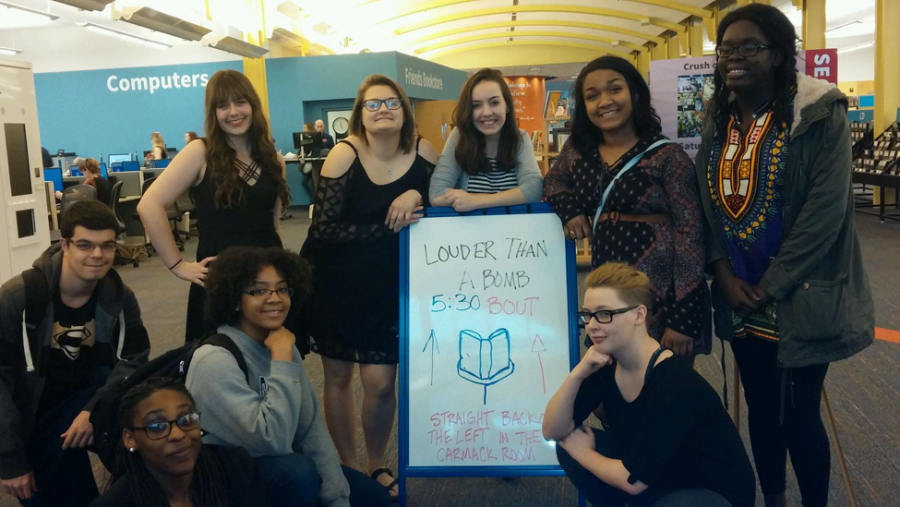 Photo courtesy Melissa Camarda
LTAB attends competition and loses by devastating .2 points.
Although, many were saddened by the loss, they admit the competition was worthy.
"I was so disappointed for them but the competition was so good. That's thing, you don't wanna go to a competition and not be good that doesn't help you because it doesn't make you any better," poetry club sponsor Melissa Camarda said, "It doesn't make you rise to the occasion. Even though I was sad for them, the other schools were amazing and I think everyone was really impressed by what they saw."
The group faced many problems while preparing for competition like availability.
"It was a struggle because schedules always clash. There was always something that would come up at the same time as poetry, like the WEP and sports. So we had to make choices and make sacrifices and do better with each other," junior Lillian Juma said.
Overall, some still have a positive attitude about the outcome.
"The point is not the points, the point is the poetry," Camarda said.