New decal for the Tonka Nation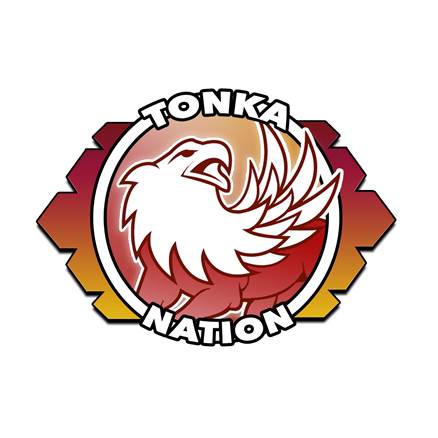 Junior Billy Hall was asked to make a logo for the Tonka Nation.
"I'm in Mrs. Cassity's graphic design class and Pamela Wiltfong needed a design for Feeder Schools. She suggested me to do that," Hall said.
Hall was given a general idea for what the design should look like but he put his own creativity and skill into making the logo.
"Mrs. Wiltfong said she wanted something to represent the other 10 feeder schools around. So I just needed something to be a symbolic representation of 10. That's how I got the design," Hall said.
Hall loves the fact that his design is now a decal/sticker.
"I think that's really cool. That's the whole entire reason I wanted to do it, so I could have one and put it on my mom's car," Hall said.
The process started last semester.
"I had 10 or 15 other renditions I made besides that one. That one was the first one I made. It was kind of arbitrary. It took me a couple hours to make that one," Hall said.