Privileges come from sacrifices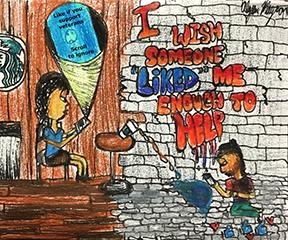 People in the US may not always be aware of their privileges and the opportunities they grant them.
Under the Constitution, citizens are allowed many freedoms such as freedom of press, religion and speech.
However, as a nation, people forget who is responsible for defending these freedoms. American soldiers.
Soldiers have to sacrifice family time, health and personal beliefs to serve and often they come back to insufficient support.
According to the National Coalition for Homeless Veterans, veterans make up roughly 12 percent of the homeless population. This percentage should be zero.
While the Veterans Administration does offer benefits to those who have served the country, there needs to be more support systems to help those with emotional, mental and physical injuries.
While not everyone can donate large amounts of money to veteran associations, there is still more ways people can bring awareness to the cause.
This can include contacting elected officials to inform of one's concern of the needs of veterans in the community. Also participating in local homeless coalitions can bring people together to raise attention on this pressing issue.
Most important of all, the greatest thanks citizens can give a veteran is by showing appreciation.
While the majority of families get to spend the holidays together, military families are often plagued with separation. Whether their loved ones are out on the line or homeless.
So rather than liking a photo on social media to support veterans, it should be a civil duty to take action and be thankful for the heroes this holiday season.