Tennis team grows
Girls freshman finish with records
The girls tennis team incorporated new players, creating a larger team altogether throughout the season.
Accomplishments have been made such as four freshman freshman players finishing with records ranking them in the top ten for the district.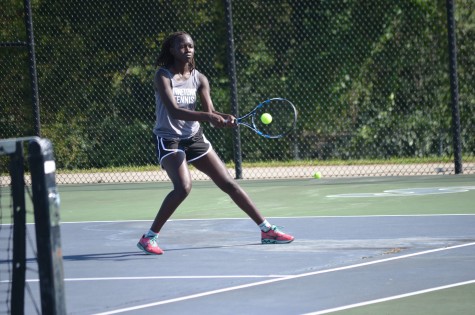 The team this year had a lot of new players, but the team believes they worked hard together to help the new players win individual competitions.
"We had a lot of young players this season, we even got four freshman getting into the top ten, the seniors did really well and we also had three foreign exchange students helping us out," Coach John Morris said.
The majority of the new teammates picked up a tennis racket for the first time this season.
"This year we had a lot of beginners who have never played tennis in their life," said Morris.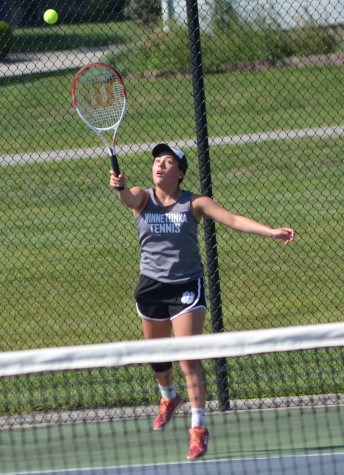 The coaches are trying to get some off season training for the players so they can build up some strength for the next season.
"We hope to do some off season training, we have never done this like trying to get the kids into the weight room and gaining some arm strength," Morris said.
The team believes they had a productive year altogether and junior Marena Draskovich already has her heart set for next year.
"I feel like everyone on the team did a very a great season and I can't wait to play again next season," said Draskovich.